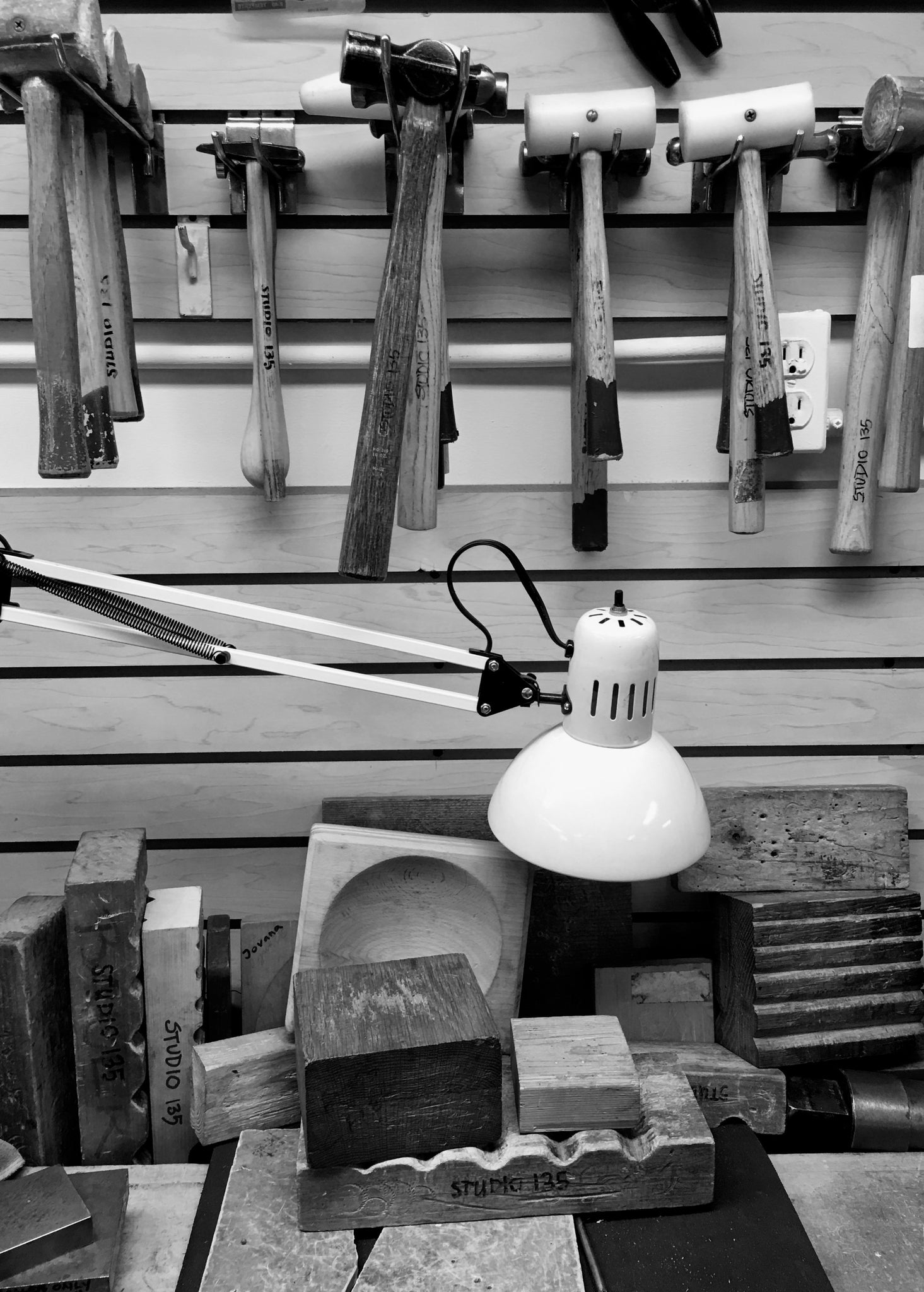 workshop / one on one private workshop
-This workshop open to beginners and students with some experience. The workshop can be organized around a specific project or skills acquisition in specific techniques. 
-Contact email info@lostwaxstudio.com
-A design consultation will be scheduled before the workshop to discuss goals, projects and materials. This can be in person or via Skype for out of town students.
-$105 per hour. Flexible dates that will be confirmed in advance.
-Learn the whole process from concept, design to the making process.
-Gemstones guidance and sourcing provided.
-Learn how to alloy gold.
-Materials are NOT INCLUDED.  
-Access to a fully equipped professional jewelry studio with hand tools, flex shaft, acetylene torch, micro torch etc.
-You are responsible for bringing your own materials. Hand tools are provided.
-Tam Tran has led workshops at Metropolitan Museum, Museum of Arts+Design (MAD), Art Center Jackson Hole, and Parsons School of Design. Prior to working with metals, Tam was a menswear design director for fashion companies such as Tommy Hilfiger and Avirex.
-By signing up and paying for this workshop you acknowledge that Lost Wax Studio is not responsible for any injuries that might occur from using any tools during the workshop. If participant is under the age of 18, signing up and paying for the workshop also constitutes parental or legal guardian consent to participate in the workshop.   
- Ages 16 and up. 
-Select NO SHIPPING at checkout so you will not be charged.
- Lost Wax Studio reserves the right to take pictures and/or video of the workshops to publish on our website and related marketing materials.