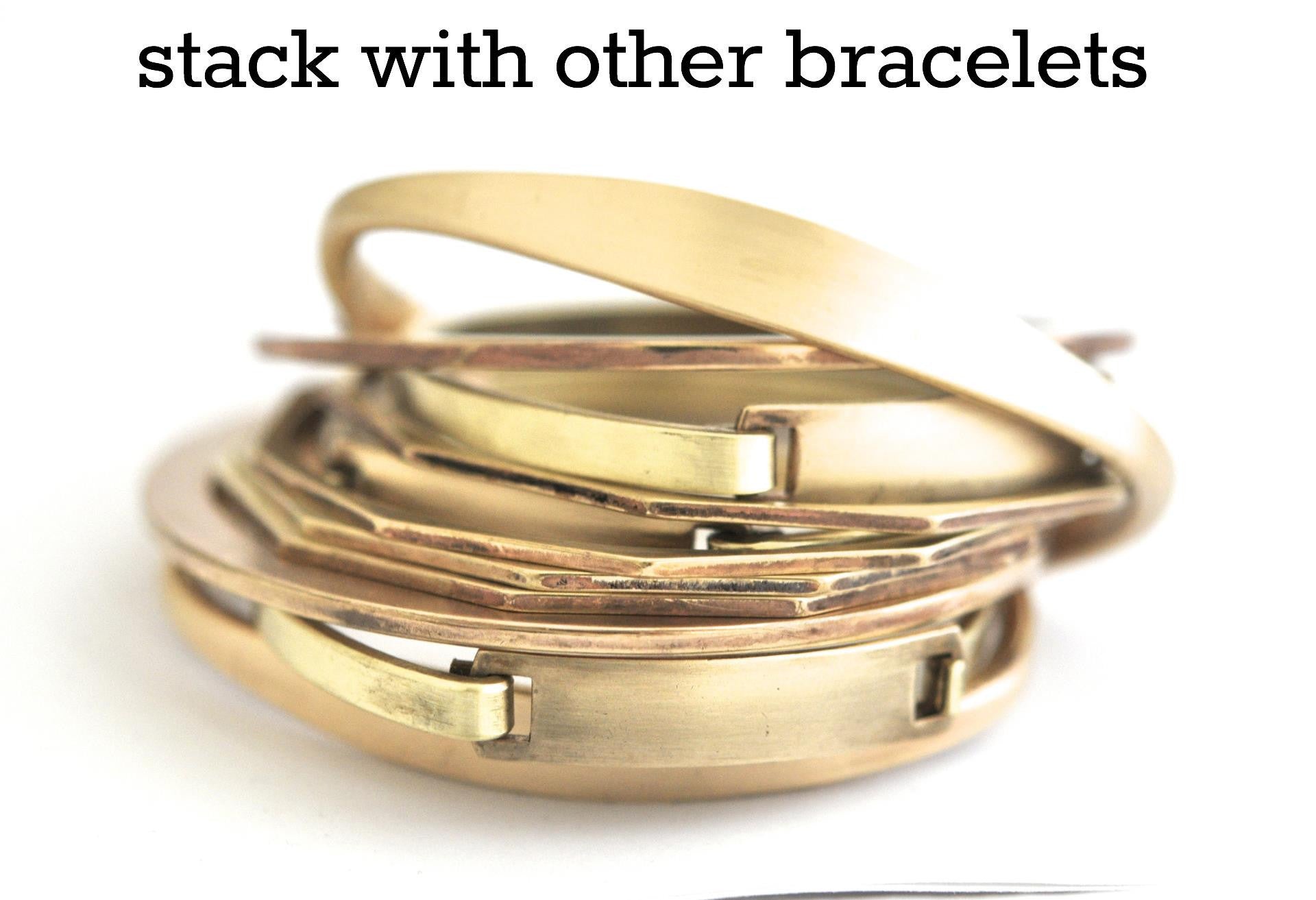 wholesale bracelet/unisex tapered cuff
-unisex graduated cuff in matte brushed finish solid brass.
-engraving available in script or block type $10 per character.
-hand stamping available please note this is hand done so will vary in spacing, additional $30 for up to 20 characters.
-engraving/stamping can be added on the INSIDE for a personal/secret message for wearer only.
-also looks great layered or mix with other LWS bracelets.
-hand fabricated exclusively by Lost Wax Studio in NYC.