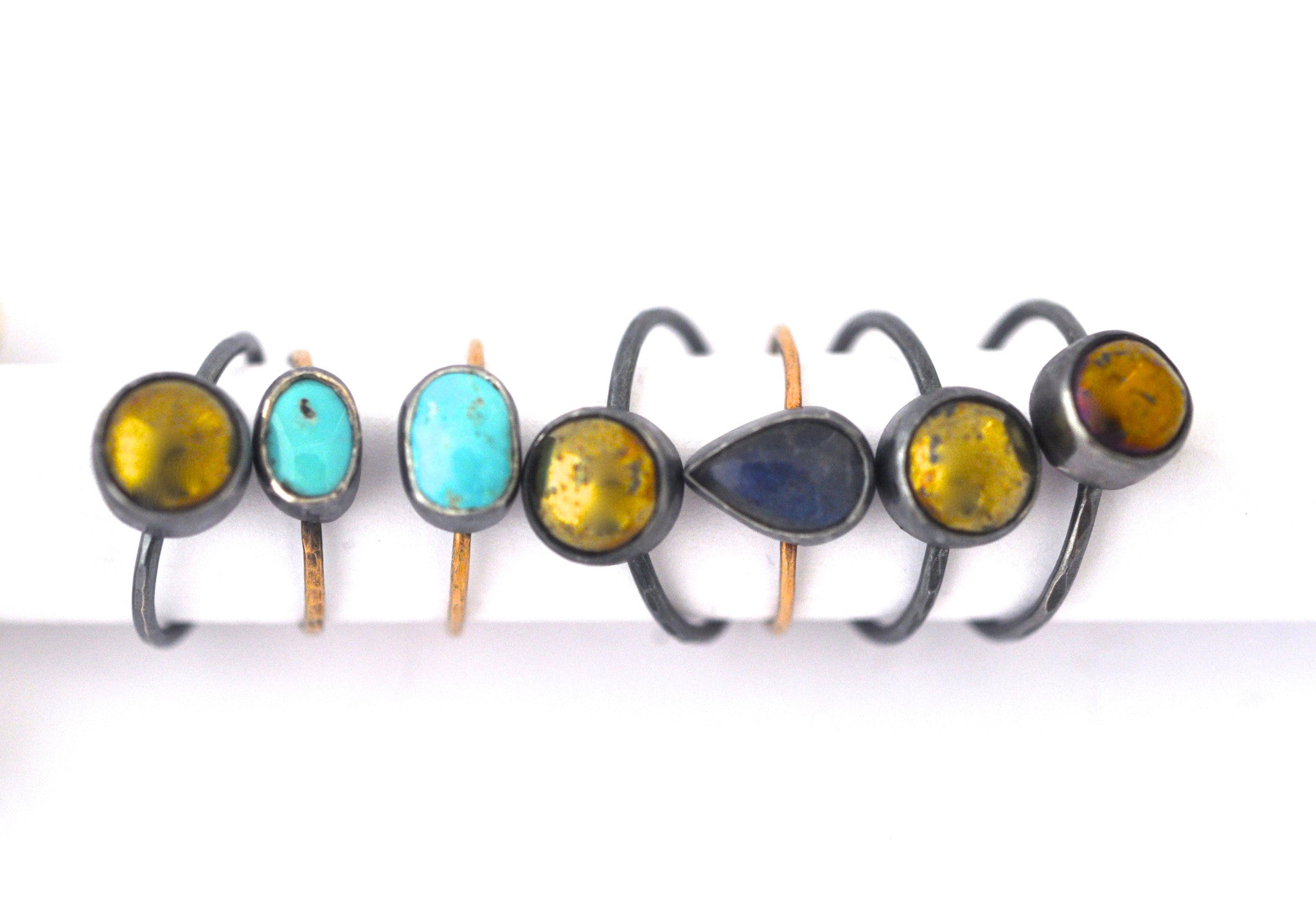 tools / bezel setting materials KIT
-Due to popular request we will now offer the same tools + supplies that we use in our workshops.
-We use 12" wire will make 5 rings in our workshops.
-Bezel setting KIT includes:
   1. 24" x 3mm of fine silver bezel strip.
   2. 24" of sterling silver wire.
   3. silver solder comprising of HARD/MED/EASY.
   4. paste flux.
   5. small brush for paste flux.
   6. agate burnisher.
   7. 400 sandpaper
   8. 3M polishing papers set.
   9. bezel mandrel
 10. rocker pusher
-We work closely with ALLCRAFT TOOLS to guarantee you the best quality tool + supplies at the best value prices. Your tools/supplies will be shipped directly from their warehouse. Allcraft works with many schools/institutions therefore they really know their products and instructors' preferences for certain tools.
-select NO SHIPPING at checkout if you want to PICK UP at ALLCRAFT TOOLS 135 w 29th street NYC, we will email you when your order is ready.