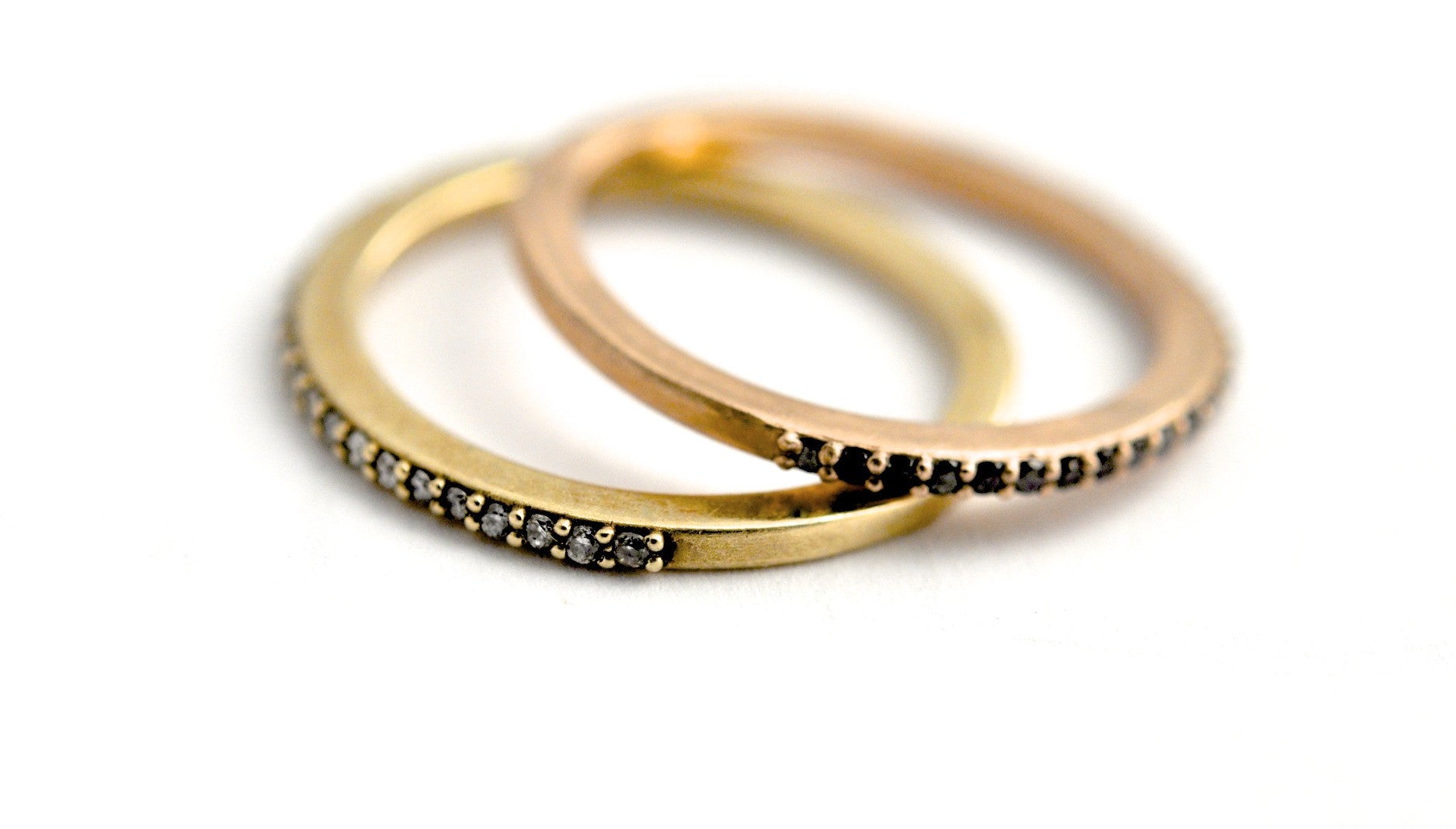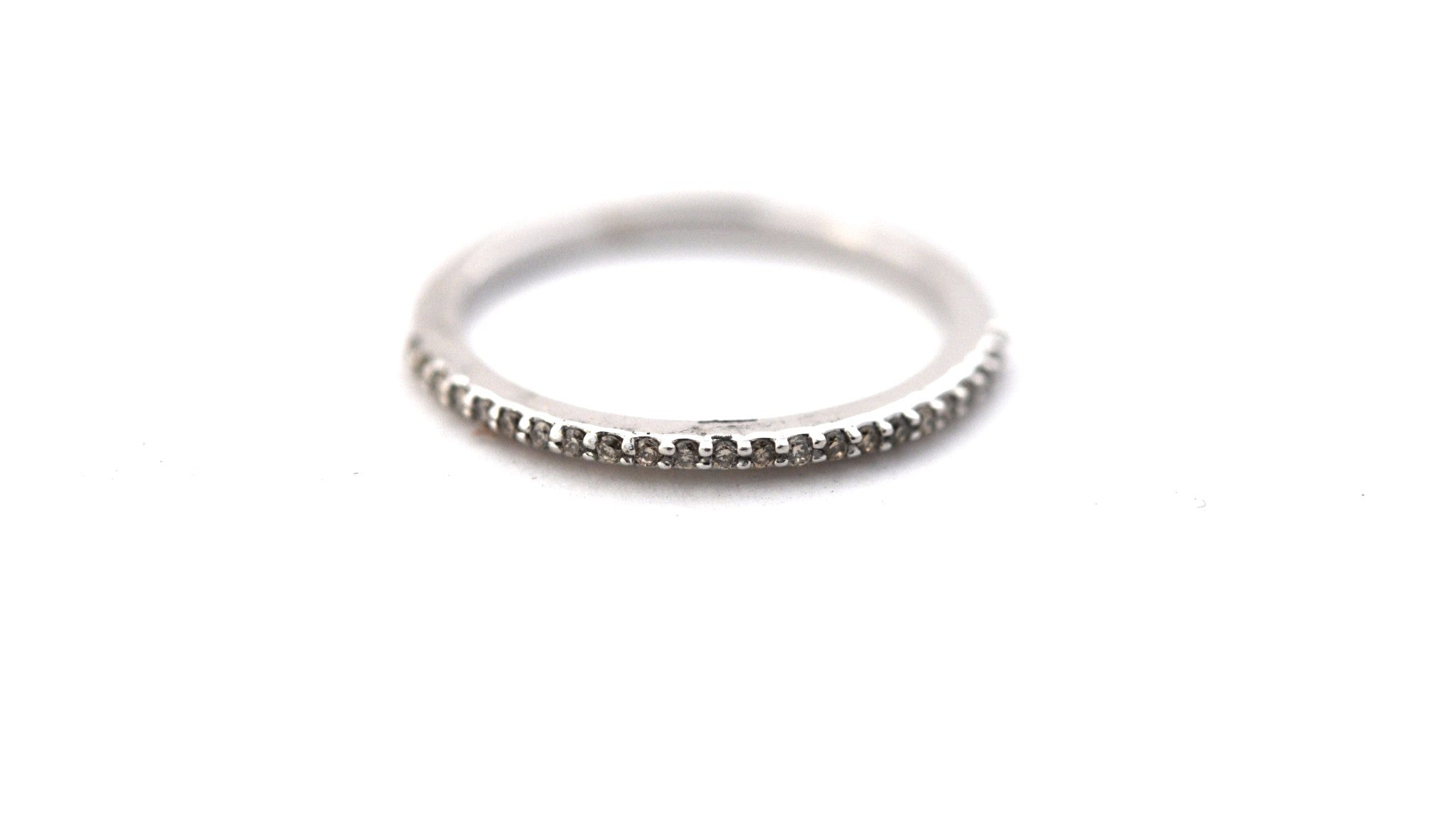 ring / band DIAMOND ETERNITY
-very thin 1.25mm wide band with 23 diamonds.
-14k yellow / white / rose gold band with 23 x .005 diamonds white, black diamonds or champagne diamonds.
-also available in alloy of platinum + silver (low oxidation).
-colored diamonds available including black, champagne, pink and yellow.
-rubies, sapphires, emeralds and other stones available please email custom@lostwaxstudio.com
-great as stacking or layering with other rings.
-fabricated and hand set in NYC.                                                                                                     
-designer: Tam Tran