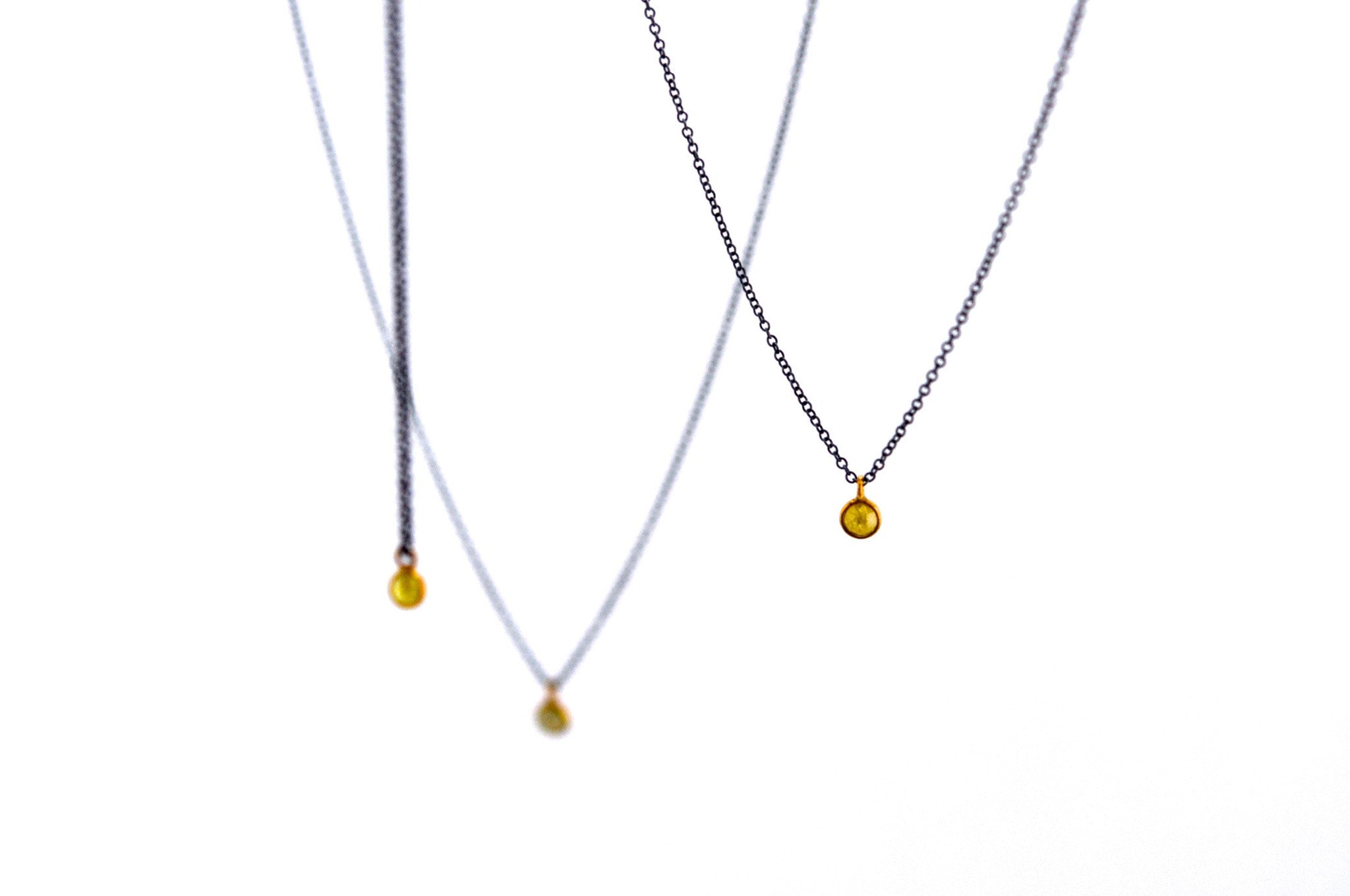 necklace / silver + rose cut diamond 18k
-18k gold bezel with tiny rose cut freeform diamond hand set pendant.
-natural color champagne rose cut diamond varies in shade and shape.
-pendant is approximately 1/4" diameter and each is unique in freeform shape.
-oxidized dark grey fine silver 18" chain necklace
-also available on 14k gold fine 18" chain.
-versatile can be worn simply alone or layered with other necklaces for more impact.
-hand fabricated in NYC.
-designer: Tam Tran