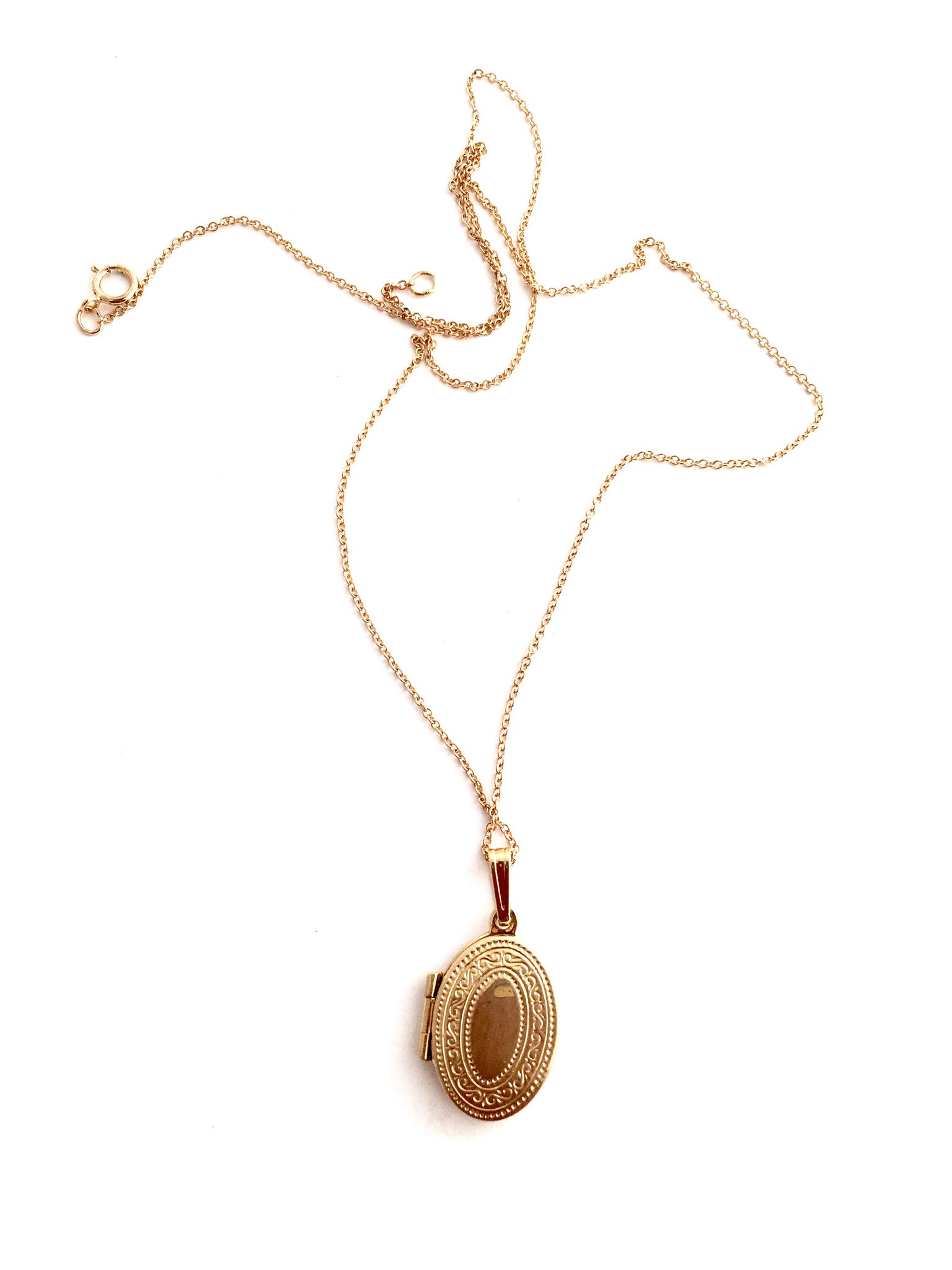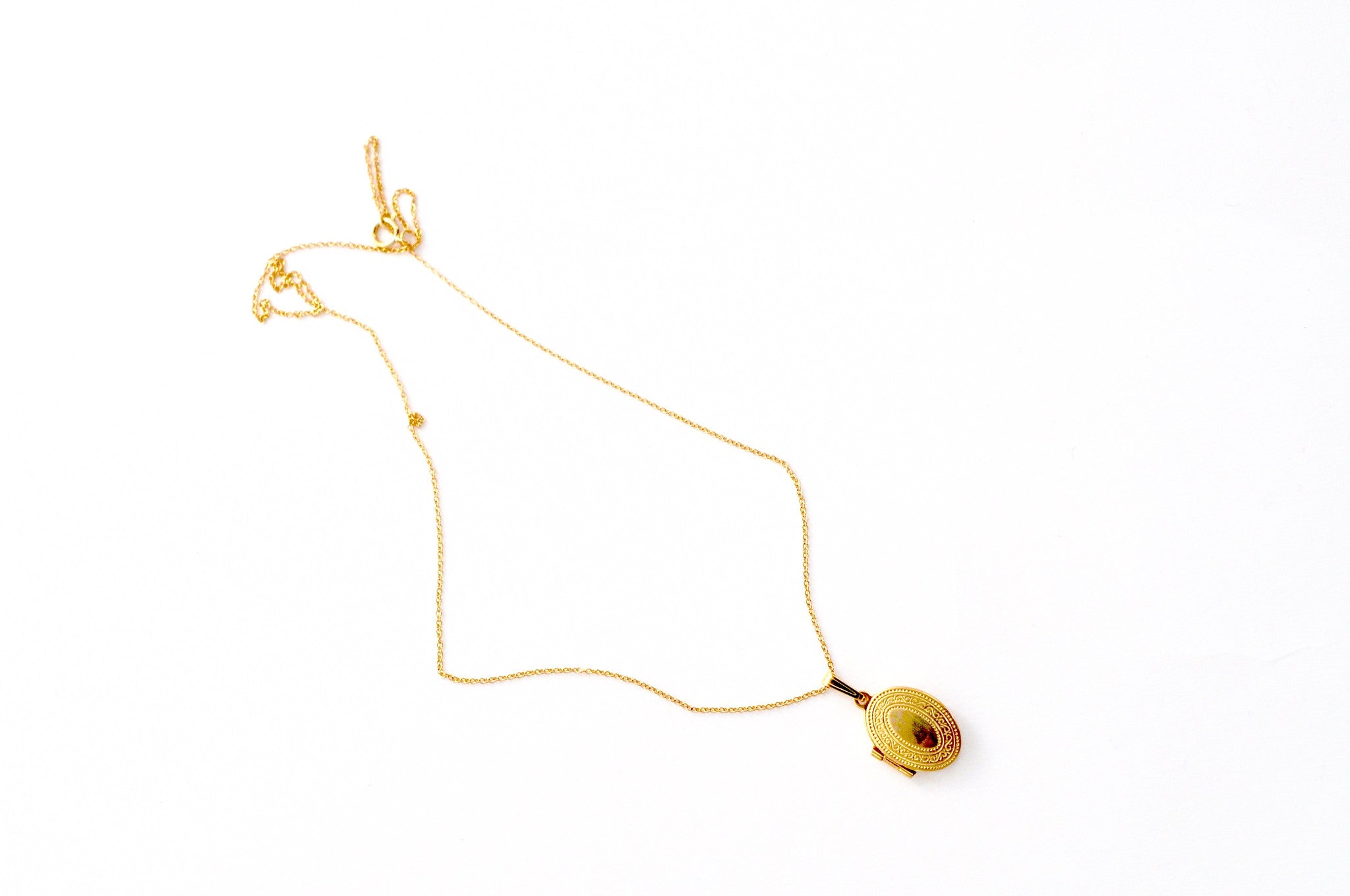 necklace / gold 14k 2-sided engraved tiny locket
- a sweet tiny oval locket that is simple and easy to wear.
-14k gold locket and chain.
-2 options to wearing with decorative engraving on one side and plain on other side.
-locket measures 11/16" height x 1/2" width.
-space for 2 interior images.
-16" or 18" chain available.
-a classic piece that will be forever cherished.
-great gift for new moms, just married, new pet owner, daughter.
-made in the USA.