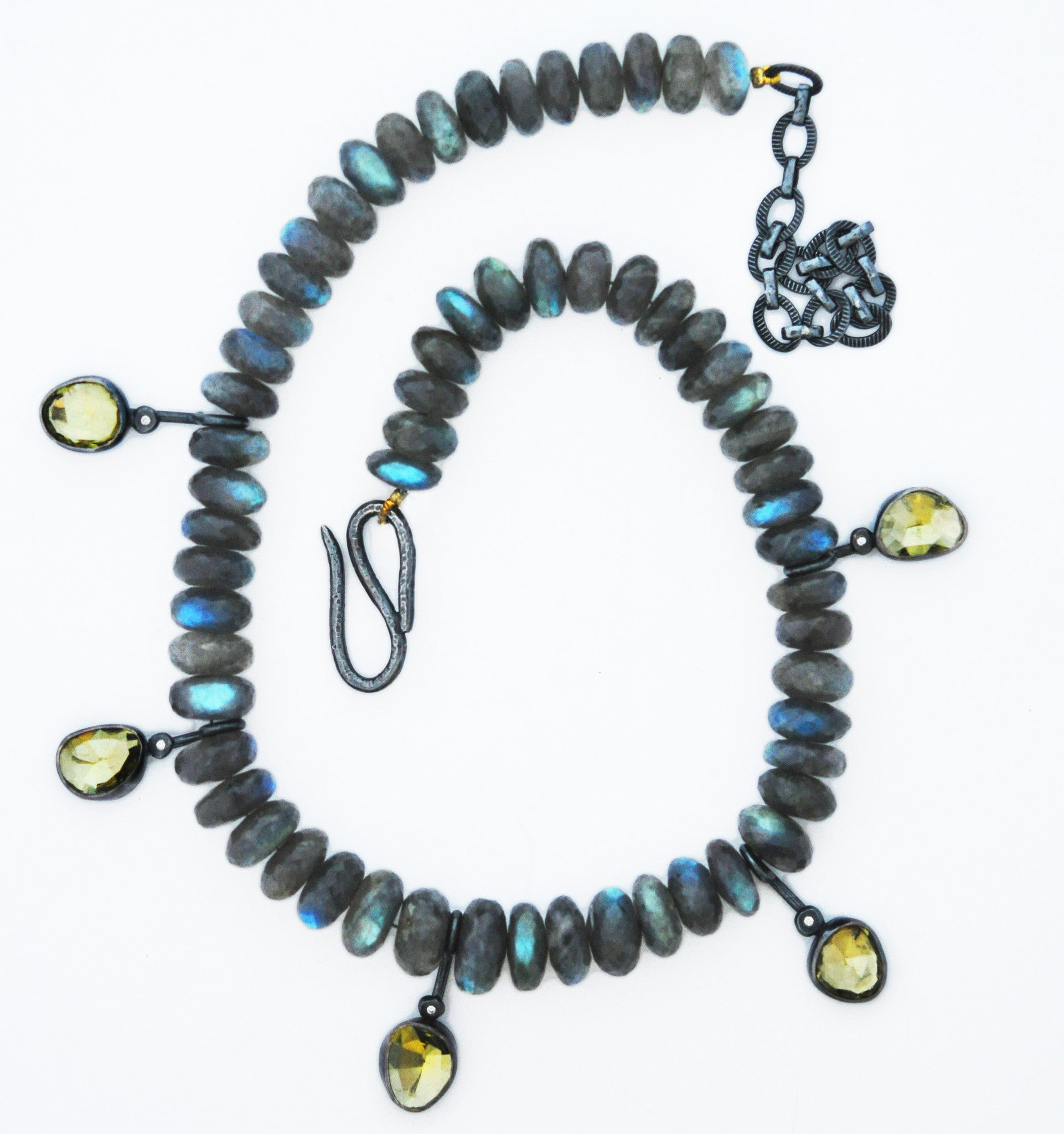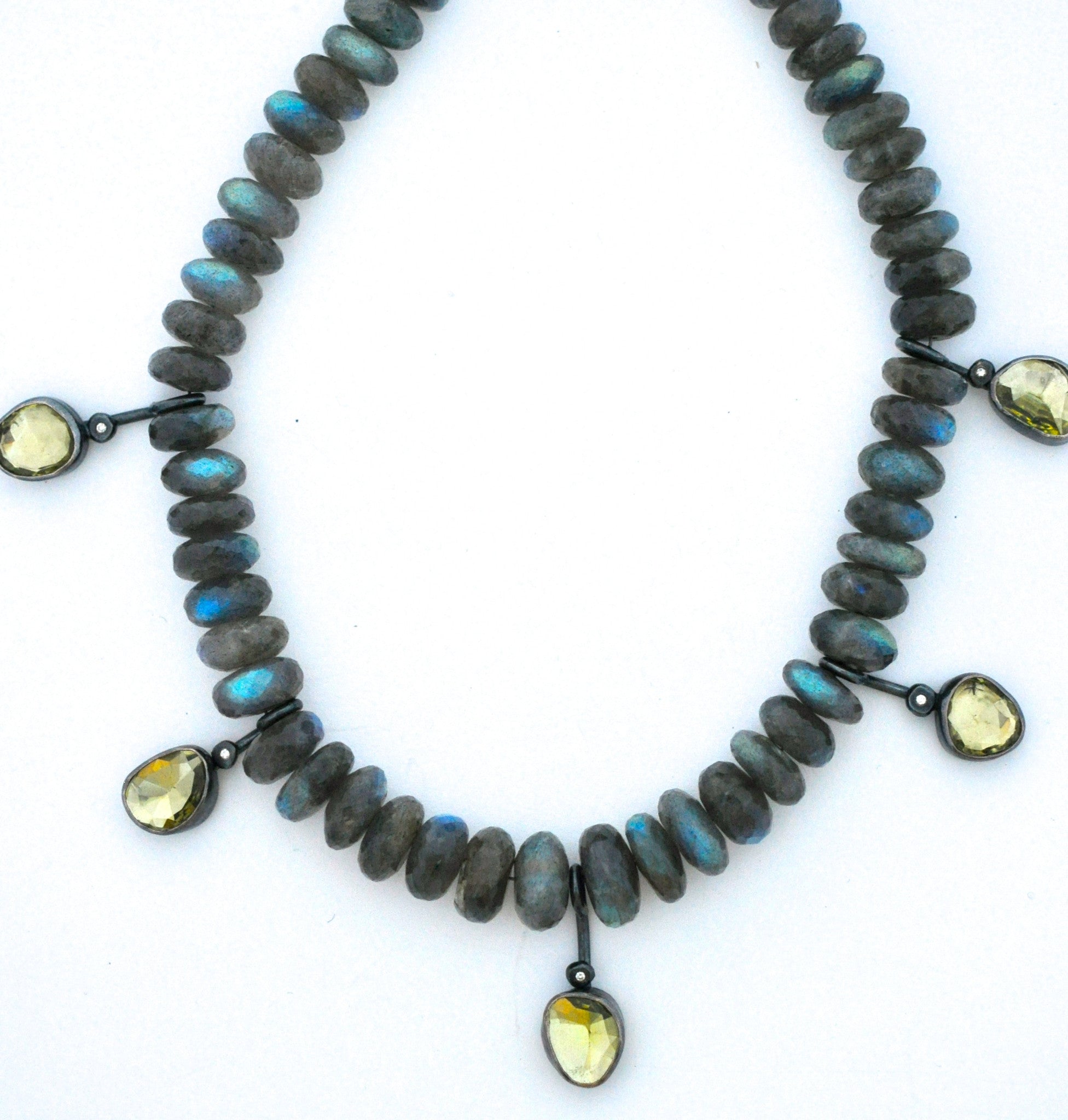 necklace / strand of labradorite with hand set rose cut citrines statement necklace
-see it on model at minute 1:05 in video
-gorgeous labradorites necklace with five hand set rose cut citrines in oxidized silver and tiny diamonds.
-top quality grey labradorites gemstones with blue flash.
-rose cut citrines are approximately 7-8 carats each.
-necklace is adjustable from 16" to 20".
-beautiful one of a kind piece that is easy and comfortable to wear.
-can be worn casually with a tee shirt or for more festive occasions.
-hand fabricated in NYC exlusively for Lost Wax Studio by Tam Tran.