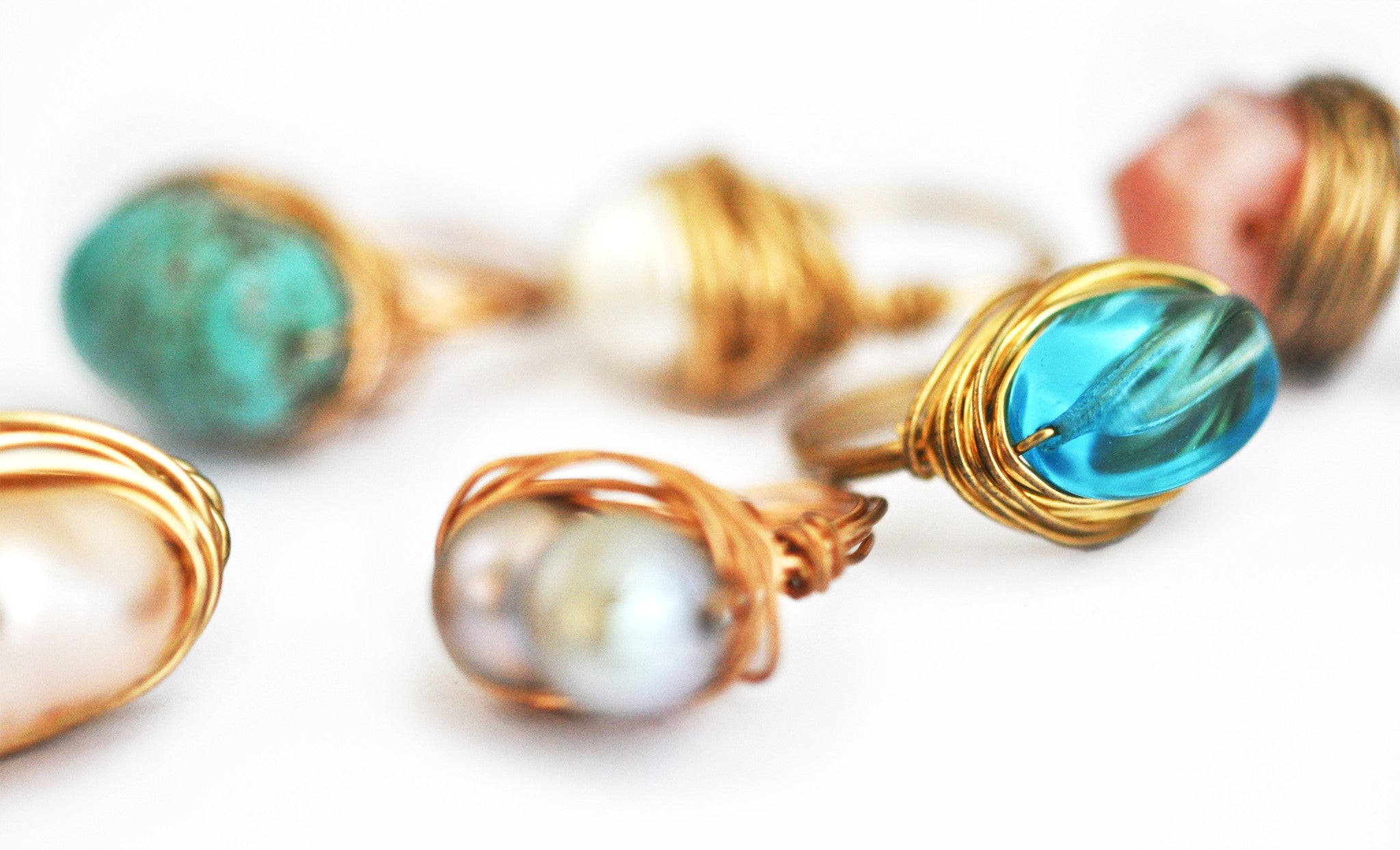 workshop / making wire + gemstone rings
-Workshops will resume September 2015 please add your name to our waitlist.
-Learn how to work with wire and gemstones to create these amazing freeform rings.
-A large selection of materials and gemstones to choose from to create 2 rings.                           
-All materials included in this 2 hour workshop.                                                                      
-Contact us to book a private event: bridesmaid party, birthday party, corporate event.                         
-select NO SHIPPING at checkout.
- Lost Wax Studio reserves the right to take pictures and/or video of the workshops to publish on our website and related marketing materials.