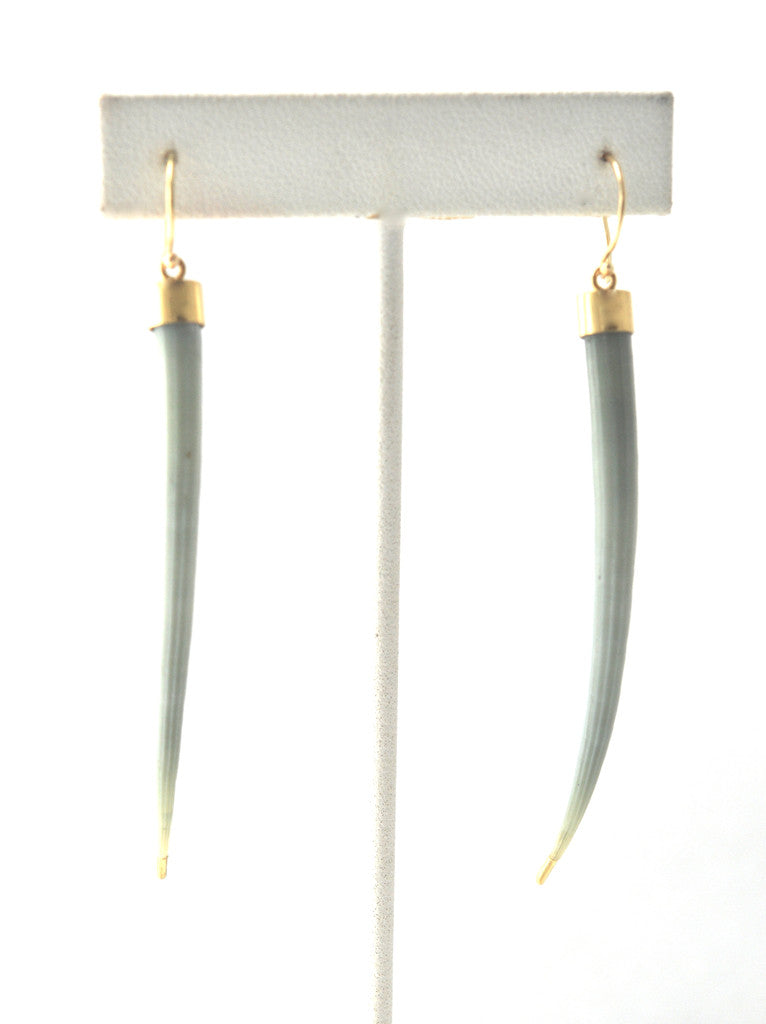 earring / gold 22k caps on natural tapered shell
* elegant long pale green shells with 22k gold details at top and ends of shells. 

* shells are suspended from 18k earwires.

* natural shells are very light, graceful and elegant.

* 2.75" suspended shell length.

* exquisite detail and fabrication by hand exclusively for Lost Wax.