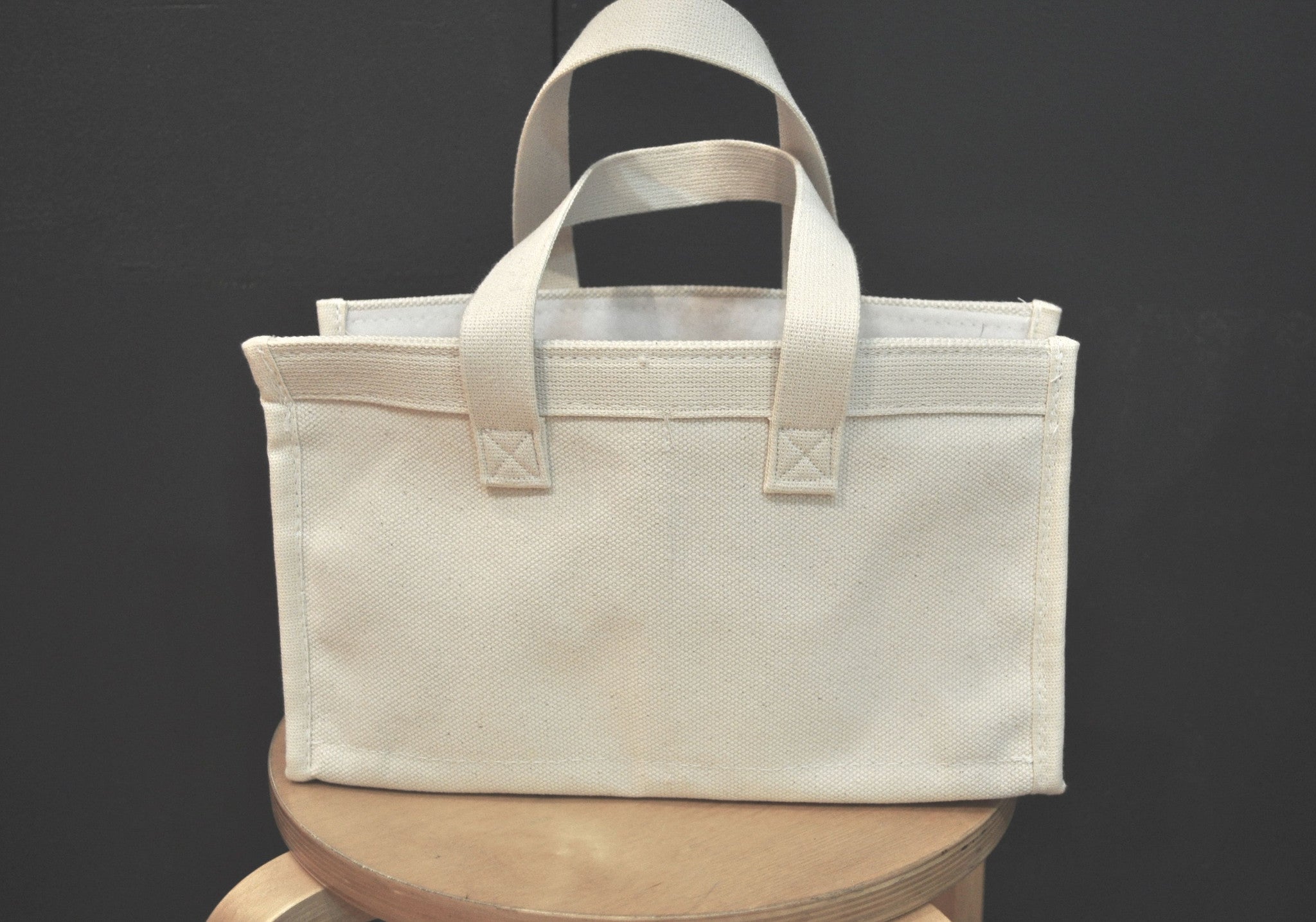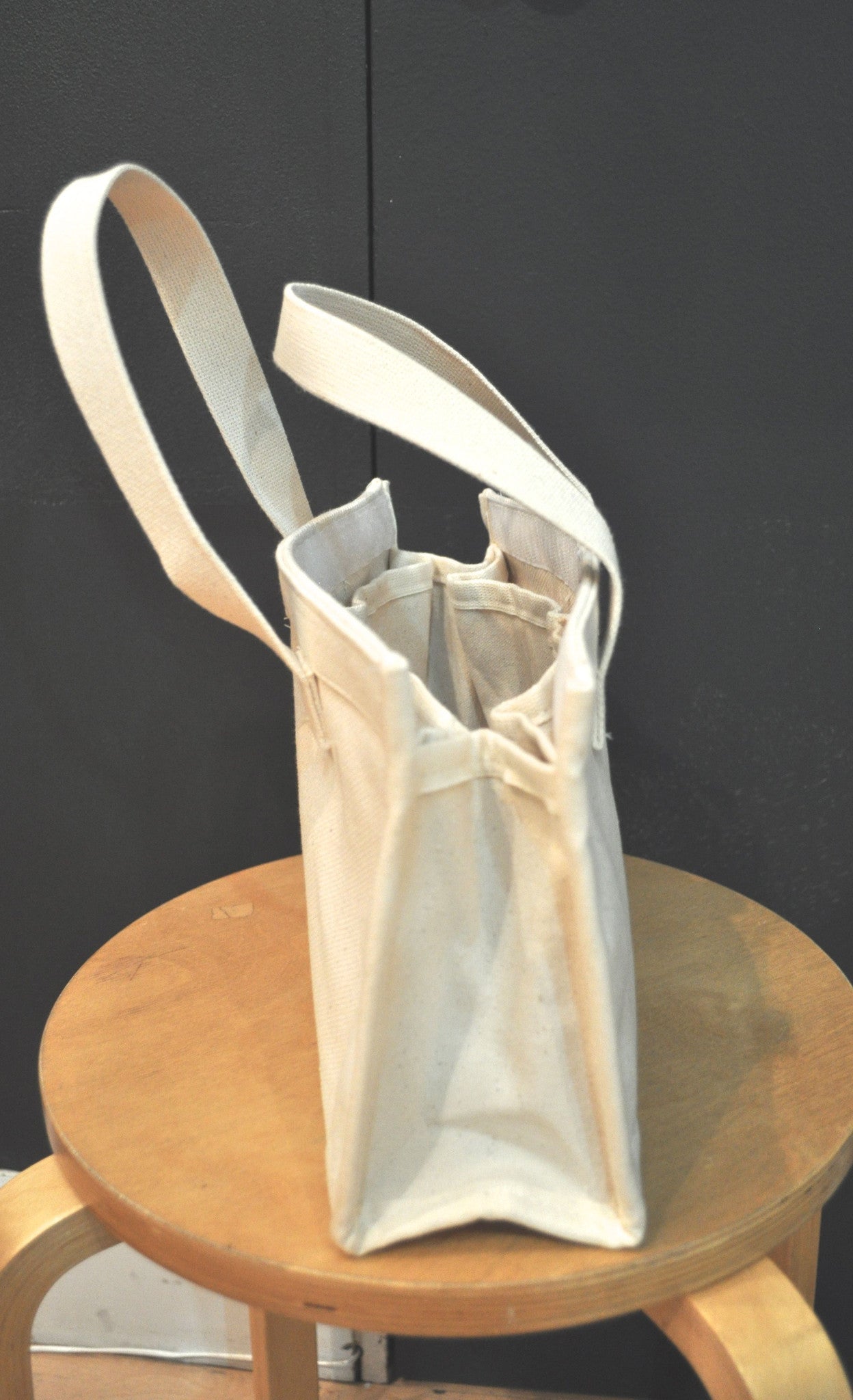 tools / heavy duty utilitarian canvas tote bag SMALL
-Plain and simple heavy duty 24oz cotton canvas with sturdy web canvas handles.
-SMALL 13 x 8 x 4 
-Compact small bag for short trips or errands around the neighborhood.
-Made in America.
-4 interior pockets.
-A utilitarian favorite for designers, artists, and architects.
-Great size for organizing small parts.
-Machine washable but do not dry in dryer if you want to preserve the stiffness and structure of the bag.
-Make it your own and use as canvas for your art, drawing, embellishment or graffiti.
-Exclusive to Lost Wax.